Used Cisco Hardware
CXtec's equal2new® Cisco - The World's Best Refurbished Cisco Equipment
CXtec is the world's premier provider of used Cisco equipment, but what we offer is more than just used Cisco gear. Our exclusive equal2new® brand of certified pre-owned Cisco equipment allows our customers to take advantage of all the benefits of purchasing refurbished Cisco hardware along with all of the peace of mind they expect from purchasing new.
How can equal2new® Cisco hardware help you?
Up to 90% off list price

99.51% reliability rating

Dedicated Cisco experts and resources
With our refurbished and used Cisco hardware, you get performance guaranteed Cisco switches, Cisco routers, Cisco phones, Cisco SFPs, and Cisco wireless.
All this and more to help you find just the right solution at the right price.
Used Cisco Switches
Now that Cisco has introduced the Nexus line, and is driving customers to adopt it, you could use a partner with expertise to continue to support the Catalyst switching solutions you rely on. CXtec is that partner. We have the refurbished Cisco switches you need. Look what you get:
CXtec's own Cisco Catalyst Support Program covers all your used Cisco switch needs
Helpful Catalyst Switch Selector Guide makes it easy to choose the right Cisco switch for you
Expertise with Cisco Catalyst 4500 and Cisco Catalyst 6500 chassis-based solutions
Pre-sale technical questions answered by our highly knowledgeable tech support professionals
Used Cisco Routers
We carry a wide range of Cisco routers, all equal2new and offering the best value in the industry. Look no further for used Cisco routers including the 800, 1800, 1900, 2800, 2900, 3800, 3900, 7200, and more.
Industry-leading lifetime warranty on all Cisco routers
Get the best speed, availability and features in your Cisco router
Expansive Cisco router selection with millions of dollars of inventory in stock
Pre-sales expertise to answer all your technical questions
Used Cisco Phones
CXtec helps you buy the right Cisco phone, for the right reason. Business phones come with a lot of features, and Cisco phones are no different. We can assist you in finding the ideal used Cisco phones, with the ideal level of functionality for your business needs.
Exhaustive testing and refurbishing process to ensure every function on each Cisco phone is operational
Phones thoroughly cleaned and sanitized
Each Cisco phone packaged in its own box, with all necessary accessories needed to implement it
Stabilizing elastomeric film to keep every phone safe during shipping
Cisco Compatible SFP Modules
SFP and GBIC costs can add up over time. Our Cisco compatible SFP modules are the perfect way to save big on your transceiver costs. They contain the same opto-electronics and are supplied by the same distributers. The only difference is the label!
Lifetime warranty on every compatible Cisco SFP
Identical hardware to Cisco transceivers, sourced through the same manufacturer
Fraction of the cost of Cisco SFP modules
In-depth counterfeit abatement process to ensure quality
Used Cisco Wireless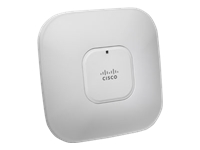 You rely on the quality of Cisco wireless solutions, but how do you get the highest quality Cisco wireless hardware without blowing up your budget? Step up to the best! Get CXtec's equal2new refurbished Cisco wireless equipment.
Industry-leading lifetime warranty
Rigorous certification process to ensure high quality
99.51% reliability rating on all Cisco wireless hardware
Extensive inventory with same-day shipping available on most models
Extra Protection For Your Cisco Hardware
CXtec's RapidCare® Next-Business-Day Hardware Replacement Services
When you buy used Cisco equipment for sale from CXtec, you also have the added option of protecting your important investment with...
RapidCare®, the ultimate next-business-day replacement service that provides you with maximum uptime at 50% or more off traditional SMARTnet maintenance service.
The Bottom Line
If you want the reliability you expect from new Cisco hardware with the bonus of up to 90% off list price, a true lifetime warranty, unrivaled expertise and customer service, and the ultimate next-business-day replacement services, then CXtec's equal2new refurbished Cisco equipment is the only choice.
Whether you're buying a Cisco router for an important new project or need to purchase a spare Cisco switch, CXtec has the expertise, experience and knowledge to handle your used Cisco hardware needs.